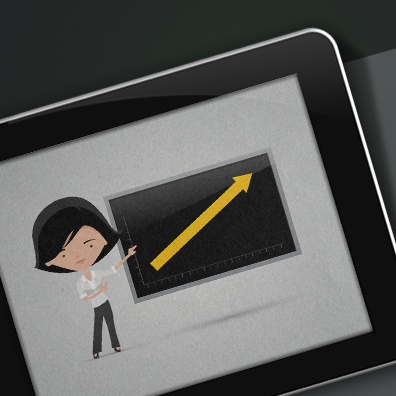 Declare victory and stay home.
Your launch was a huge success! With hundreds of articles secured in the top trade, vertical and business publications, Gartner and IDC singing your company's praises, Web traffic up 50% and a social media explosion — your hot new launch was a complete success and it is time to relax and take a victory lap.
Not so fast.
Within days of your launch the media have moved on to the next hot thing, analysts are discussing a new trend and your company has quickly lost its glory. To make things worse, you don't have a significant announcement scheduled for another six months!
It is time to create a strategy of momentum and continue that steady drumbeat of messages that you worked so hard to create and communicate for the big launch. There are a variety of tools we use to do this, some are right out of the PR playbook and others require a bit more PR muscle, but they all achieve the same goals of keeping your company relevant and press visibility high.
Salon Style Executive Dinner: Plan an informal relationship building event where a market influencer serves as a moderator of key discussion points related to issues/trends in the market. The dinner is held at a top restaurant in a major city for an intimate group of trade press, analysts, customers, channel press and business media. This not only fosters relationships but you'll be surprised what kind of coverage will result from a lively discussion.
Surveys: Surveys are an excellent way to garner thought leadership during down times. An internal study we recently conducted for Symantec showed that their share of voice rose 15 to 25 percent for the four months following a survey in that specific area. A survey can produce meaningful results for a year or more after its release, in areas including traditional media, social media, sales, executive speaking and the website.
On-site tradeshow surveys are an excellent way to generate news from the buzz at an event. Consider a joint survey with a partner or customer as an alternative when your company doesn't have a booth.
Competitive Sources: Analyze sources that the top-tier media are utilizing for your market and competitor coverage. Assess monthly what tactics would establish a better relationship/engagement with that influencer. Ask your agency to create an influencer program or follow specific influencers on Mentionmapp to get a better understanding of who is influencing them. This will allow you to establish a better engagement strategy.
Put these tools into a cohesive strategy, keep on message from your original hot new launch and don't lose track of your corporate narrative and you'll have PR gold.
Otherwise, if you don't keep up the momentum, the victory lap will be just a distant memory. In my next blog, I'll offer a few more suggestions that you might consider adding to your through leadership quiver when news cycles are slow.