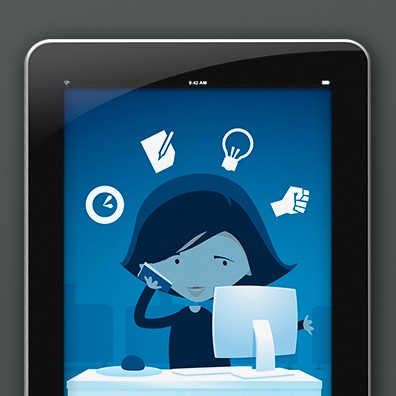 What is one of the most effective ways companies can become better known in their industry? The answer lies in an effective thought leadership program. But first, what is thought leadership?
Simply put, a thought leader is a recognized expert in one's field. These individuals are recognized by the outside world as someone who understands their business, the needs of their customers, and the broader marketplace in which their company operates.
Thought leadership PR is a means of differentiating your company from competitors. This can be accomplished by building a pool of credible experts and positioning them with the press as informative, innovative, insightful sources that the media can call to comment on current industry issues and challenges.
If you want to successfully position yourself or another leader in your company as an expert resource, you have to cut through the clutter. By following a few keys to thought leadership, you will be well on your way to building strong, meaningful relationships with key reporters and editors in your market.
Step #1: Be Available
Understanding that journalists are on a different clock and calendar than the rest of the world is critically important. They operate under strict and stressful deadlines. To be a reliable source for a journalist, you have to make it easy to get in touch with you, and you must respond with catlike reflexes to any voicemail or e-mail left by a member of the media.
Step #2: Be Prepared
Reporters will expect you to be familiar with the specific subject they are writing about, as well as what types of issues they have written about previously. As a part of being prepared, you should always develop talking points for each interview to help you deliver key messages, as well as research and statistics that would be useful for you and the journalist.
Step #3: Be Opinionated
As a true expert, you will bring something new to the party in the way of perspective. In most cases, reporters are not looking for fence sitters; they are looking for someone with a clear point of view, otherwise known as an opinion. This means that you will need to be dramatic in your speech, compelling with your insight and bold with your predictions.
Step #4: Be Persistent
To wage an effective thought leadership campaign, you have to make your own opportunities. If you are waiting for a journalist to discover you as an expert resource, it may be a while. Thought leaders must create their own fortune. You have to get on the media's radar screen by getting the word out that you have valuable expertise to share and by consistently putting in the time and effort necessary to generate opportunities.
Stick to these four "B"s, and your company will be well on its way to becoming an industry thought leader.