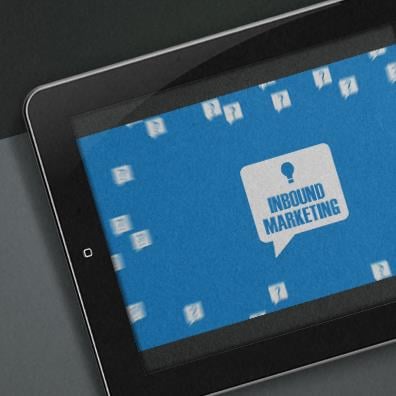 For more than a decade I have been doing public relations for healthcare and technology companies. Clients often asked me how PR helps their business increases sales. This conversation happened so often that I had a memorized response — PR isn't lead generation, but instead it provides thought leadership and brand recognition.
That was then and this is now!
During the past year I have invested a significant amount of time learning how to build and implement inbound marketing programs. What was once unthinkable is now very doable for PR professionals. By combining PR strategies/tactics with marketing content and an inbound solution like Hubspot you will increase brand recognition, measure program success and increase sales.
A few years ago the content marketing trend caught my attention as organizations pushed content to readers from many sources. It was clear that simply writing a blog post twice a week didn't necessarily create a flood of customers. The lesson learned was that the type of content mattered and needed to be genuine in order for potential customers to act. But many were missing the key element to success, metrics that tied to automation technologies to help move customers through the buying process.
The B2B insider states that in 2014 "87% of buyers say online content has a major or moderate impact on vendor preference and selection; but 43% say "blatantly self-promotional" content is a major turn off." Again it does matter what you say and how it is presented. Consumers are more educated and have higher expectations than in the past.
Additionally, according to the Content Marketing Institute, "A whopping 93% of B2B organizations rely on content marketing for brand building and demand generation." That's incredible and shows that content is still king. Are you doing this and if so are you doing it right? What options are out there and how can you benefit? Do you know how many people opened your last newsletter? How many leads were generated from your content? Are you meeting your goals? Inbound marketing provides the answer to these questions while showing which content is working and what needs to be changed.
For example, I have a client that was eager to increase their pool of sales qualified leads to grow their business. We created their customer "Personas" to show the buying habits and preferred sources of information their customers turn to when purchasing a product. Once we knew who their customers were and what they cared about, we produced content that met their needs. We then tied all this content to targeted online landing pages with forms, pushed links through social media channels and sent emails directly to these leads.
The results were outstanding, website traffic nearly doubled and the number of leads increased by more than 50% a month. It was clear that combining inbound marketing with our PR and content creation efforts generates highly qualified leads that are ready to purchase. Today, when asked if we can help increase the bottom line? — I answer with an emphatic YES!